Jackson-ctid wrote:
Looks disgusting, I'm a fan of bowl shaped stadiums a la Etihad, Emirates, Wembley, Allianz, Olympic Stadium.

Rectangular stands are ugly.
There's no individuality to any of these stadiums though. Ours could be any of the grounds in these Euro Champonships, and could be any other. The South Stand sing "we are the South Stand!" but it means nothing. The name of the stand is shit, there are twenty other stadiums whose stands are the same and they only get half a stand. The best two stadiums in Europe are the Westfalenstadion:
And the Mestalla: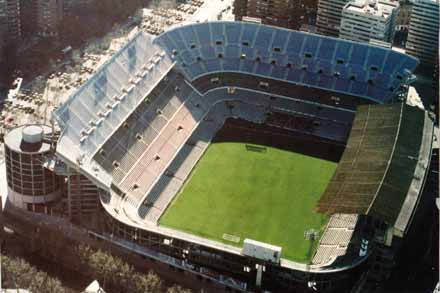 (soon to be demolished; such a shame!)
No stadiums look like these respectively. Ours is boring...pretty, but boring.
Chelsea's would be individual like these, and iconic too.