I'd like to second those of you who mentioned Ajax Away this year, as I think those are brilliant.
But as for a kit that hasn't been mentioned yet, I've always been a fan of what Hercules does, especially this season's kits: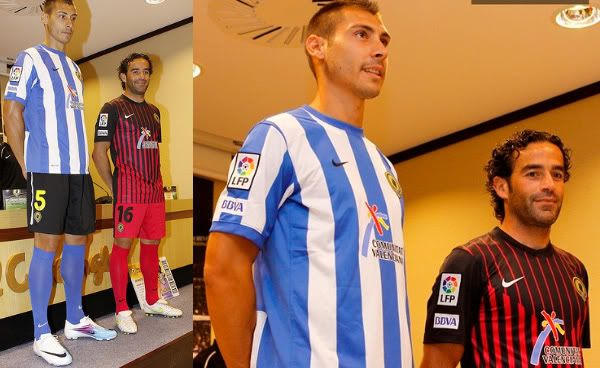 I normally hate the whole blue and white or red and white stripes thing as it can all come off as looking a bit barber pole... but for some reason the Hercules home kit looks cool and not boring and tired like many other kits of similiar design. I think the black shorts with yellow trim help the look of the uniform as a whole, plus the color of blue they use on the shirts is just right.
And as far as the away kit? I mean that's as close to perfect (outside of City kits of course) as you can get. I can't even describe that color.. It isn't red, it isn't pink, it isn't magenta, it isn't orange.. it's just bold and unique. And the way they use the progressively thinning vertical stripes to make it look like the short color is sort of fading up into the black shirt is fantastic.
Plus while we are at it, Hercules is a cool club name. If it's gonna be anyone, you might as well name your team after that fella.
Anyway, kits like this give me hope for the upcoming Nike City kits the season after next...